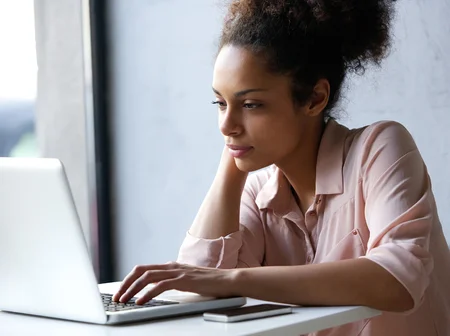 Home Office
Are you as efficient as you'd like to be? Is your desk cluttered and disorganized? Do you become distracted by the chaos around you and feel you're out of control? Then let me help you analyze your paper handling procedures, investigate what's causing your situation, and come up with a plan to ensure your success.
People often tell me they've tried to get organized on their own but just end up moving piles of paper around, getting distracted, or giving up – leaving them no better off than when they started.
Working with an organizer keeps you focused on your task, can double the progress you'll make in the same amount of time and helps you clarify your methods and processes, so together we can find ways of improving them.
Using a simple, methodical, step-by-step process, we'll sort through the piles discard the trash, shred sensitive documents and file the things that need to be kept. We'll also work together to maximize your space, arrange your work area to increase productivity and efficiency, and use organizational products where necessary to make and keep your office clutter free.