It's been said that our home is a reflection of ourselves. If you've ever tried to change a habit you already know that it takes time, some effort, and a commitment to succeed. If the desire to change the appearance of your home or increase its efficiency has brought you here, then I know you're serious about getting organized.
Whether it's your closets, kitchen, pantry, office, garage, toy room, craft area, cupboards, laundry or bath, if the room can get disorganized, cluttered or unmanageable, it can be fixed.
I've seen it all and can guide you to the right solution in a confidential and non-judgmental way. Through talking, listening and analysis we'll arrive at a solution that works for you and your family. It could be a new or revised system, or it might include the purchase of shelving, baskets, bins, dividers, containers, racks, cupboards, or a desk. On the other hand, it might be as simple as using what you already have in a slightly different way.
Closets
Has it occurred to you that one of the first places you see every morning is your wardrobe closet? Does it brighten your day or put you in a less than cheerful mood? Your physical environment can influence your outlook, so if you want to start your day on a positive note, why not begin by organizing your clothes.
Together, we'll work to eliminate clothing that no longer fits, is worn, outdated, needs mending, or no longer matches your style or taste. We'll determine whether certain non-clothing items may be better suited to a different location in your home, and discuss whether you need additional shelving, hanging bars, drawers or other organizing aids.
Finally, we'll arrange everything so you can find it when you need it. No more boxes, clutter and clothing will remain on the floor in wrinkled piles. You'll have a place for everything, neatly arranged so getting ready in the morning will be a pleasure rather than a frantic hunt for a coordinated outfit.
Do the rest of the closets in your home need maintenance? Are you afraid of unleashing an avalanche if a door is opened too quickly? Perhaps you've never thought about why you put certain items together, or how often you use them.
As a professional organizer, I will help you sort, categorize, rearrange or move your closet contents to maximize space, increase usability and convenience, and create logic and order.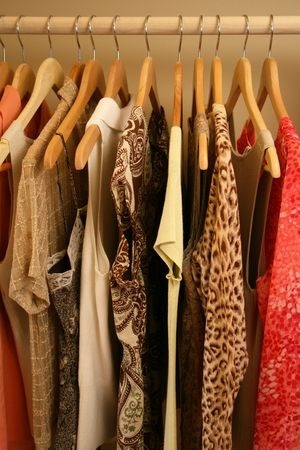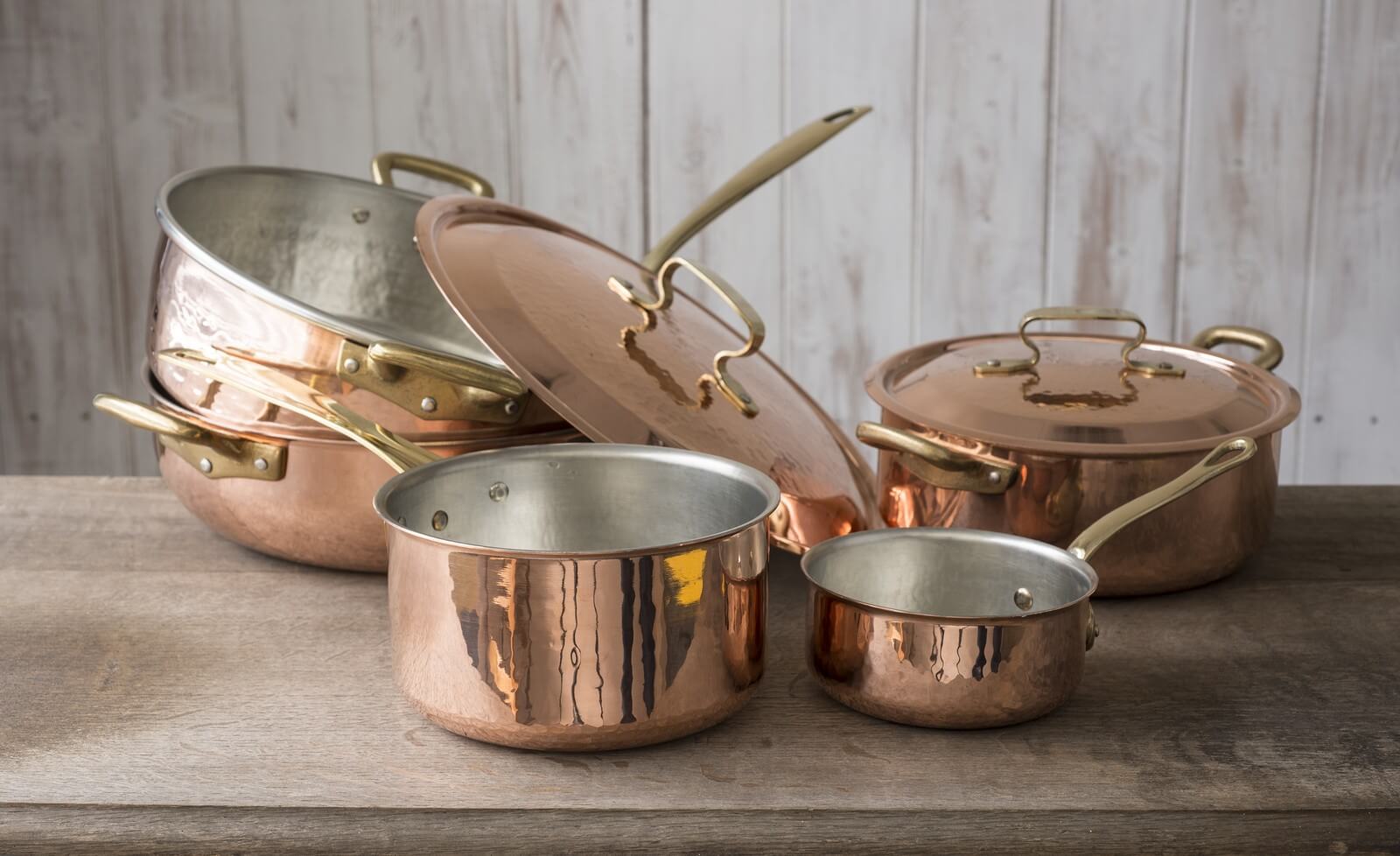 Kitchens
From cupboards to drawers, countertops to pantry, the kitchen is arguably one of the most important rooms in your home. It is a gathering spot for the family, the place you prepare meals, and where you probably spend a major portion of your unscheduled time. Getting and keeping it organized is critical.
If your drawers contain a hodge-podge of loose or unrelated items, or your cooking utensils, electrical appliances, and cookware are stored far from where they're used, you could be spending more time than necessary preparing meals and cleaning up afterward.
Arranging your kitchen to optimize space and increase the visibility of frequently used items is important to a smooth flow. Helping Hands Personal Services will guide and assist you through the process, suggesting products, helping you make decisions, and rearranging the contents of cupboards as necessary, to simplify and improve your life.
Imagine opening your cupboards and drawers, seeing the items you use regularly within easy reach and organized for quick identification. Picture the plastic storage containers, sport drink cups and plastic lids all neatly contained after the mismatched, unused and discolored pieces have been weeded out and discarded.
Smile at the extra space you've created by letting go of gadgets, fad items and rarely used appliances that filled the dark recesses of your cabinets.
Run your hands across the fresh, clean shelf liners. Watch your kids gain confidence and increase their independence as they get their own bowls, plates and utensils which you've repositioned for easy access.
Open your pantry and know immediately where to reach for baking supplies, side dishes, breakfast foods and snacks, plus everything else – from soup to nuts.
Bathrooms
Are your bathroom countertops and drawers a graveyard for miracle wrinkle cures, partially used cosmetics and leaky toothpaste tubes? Then maybe it's time to clear away the clutter and start fresh. Getting rid of the products you no longer use, and taking stock of what remains are the first steps toward a freshly organized area.
What about medicines, toiletries, cleaning products, travel supplies, makeup, jewelry and fragrances? All of these items can get out of control quickly if you don't have a system in place. Using the right containers to hold each category can make all the difference in finding what you're looking for, and knowing when it's time to replenish your supply.
Whether you have access to a whole closet for organizing your supplies, or just a few drawers and cupboards, we can find solutions to make your morning routine go as smoothly as possible. And make it attractive too!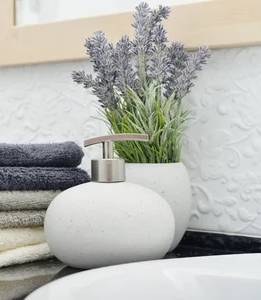 Kids Rooms
Do you find yourself yelling at your kids to clean up their rooms? Do they look at you with eyes glazed over? Do you sigh in frustration and do it yourself? Maybe you just shut the bedroom door and walk away shaking your head in defeat. It doesn't need to be that way.
Kids can learn to clean up after themselves if you give them the tools to make the job go smoothly. By providing appropriate storage options, getting rid of games and toys that have been outgrown, and labeling containers with pictures or words, you're providing your kids with valuable tools that will last into adulthood.
It feels good to know where things belong and better yet, where to find them when they're needed. Being responsible for their toys, clothes and other belongings gives kids a sense of pride, and can add to the feeling that their efforts make an important contribution to the care and maintenance of their home.
Nancy is happy to work with you or your older children and teach them how to get and stay organized. For younger kids, she'll work with a parent to set up zones where different types of activities can take place and help you find containers, shelves or other organizing tools which will make finding and replacing children's clothes and toys a logical and simple process.
Craft Areas
Being a "creative type" can sometimes lead to organizing difficulties. I work with talented people who excel at many art and craft related activities. In order to do what they do creative people often require a virtual mini store in their homes, so you can imagine the problems that crop up when supplies run amok.
When the tools of your passion are disorganized it can be difficult to find that special scissors, stamp, embellishment or sewing notion. This can lead to frustration and an unplanned trip to the store for a replacement, wasting time and money as well as ruining the creative experience.
Finding solutions that make your work easier can also make the activity more enjoyable. Creative people need creative solutions, so we'll put our heads together and find the answer to your craft-organization questions.
Garages
It only takes one good hail storm to remind you how much you'd like to park your car in the garage. Whether you just need to install shelving to get a few items off the floor or a major overhaul call Helping Hands and we can get the process underway.
Garages tend to be the dumping ground for household overflow, the resting place for broken and useless items, and the temporary holding area for shopping returns. Like everywhere else in the house it's necessary to maintain the garage if you want to function effectively.
This involves several steps. First we'll sort and purge, then categorize the rest. Next, we'll choose appropriate organizing systems and put them to use. The process is simple, but not necessarily easy.
Nancy has been through the process and isn't intimidated by the size or configuration of the mess. She can help you each step of the way and recommend solutions that will move you toward your goal.