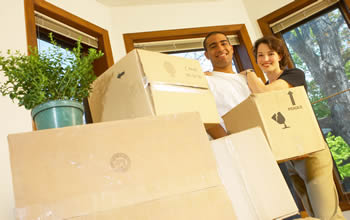 Moving Day
If you've just moved into your new home it's easy to become overwhelmed by the sea of boxes in every room. Moving is exhausting, and by the time you arrive at your new place you may already be at your wit's end. There are so many tasks to take care of, like getting security and home entertainment systems set up, making beds, getting washers and dryers hooked up, stocking the refrigerator with fresh food, and a seemingly endless list of other to dos.
Chances are good that you are also trying to juggle getting kids settled, and maybe even going back to work in a very short amount of time.
Calling on Nancy will add a new spark of energy to your situation. She will quickly get to work emptying boxes, lining shelves in the kitchen, pantry, laundry, and bathrooms, and then setting up your kitchen, master suite, home office, and other critical areas, so you can begin functioning at a high level soon after you arrive.
Her experience and skill with the tasks involved in a move, make her an invaluable partner in your success.
By investing in Helping Hands' services, you will avoid the problems that occur when putting away your belongings is haphazard, or not well thought out. Let us help you create a logical, organized, and efficient environment that you can enjoy right away.