Preparing To Move
Although exciting, moving may be one of the most stressful activities a person can undertake, and chances are you'll do it a few times during your working life. There are so many details to keep track of, plans and schedules to maintain and the emotional ups and downs to deal with. And don't forget the physical work of packing and unpacking, sometimes while still maintaining a normal work schedule. That's where Helping Hands Personal Services can be a life saver.
We have worked with families moving across the country, and across town. Our clients include couples, families, and senior citizens, who may simply be downsizing or perhaps moving to a community that is specially suited to their changing needs.
Nancy can help you prepare for your move even before the packing begins by working by your side as you sort through closets, storage areas, garage and bedrooms, and help you weed through all the things you don't use, don't like, don't want, or are gathering dust in a dark corner. It doesn't make sense to pack and then pay a mover to transport items you'll never use.
Once we've sorted through your possessions getting rid of the excess Helping Hands can help determine the packing supplies you'll need, tell you where to purchase them at the best price, and if you like, professionally pack your clothing, household items, china and breakables, as well as framed art and family photos, to avoid damage in transit.
If you're about to renovate your home, Nancy can provide the help you need both before and after. Packing your belongings in the room or rooms effected will protect your breakables and valuables from dust and grime, and keep them safe while construction takes place. Then, when your renovation is complete Helping Hands can come back and put everything back the way it was, saving you the time and hassle.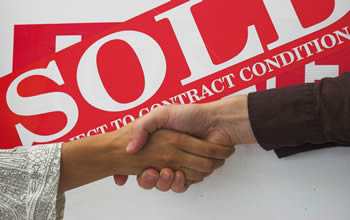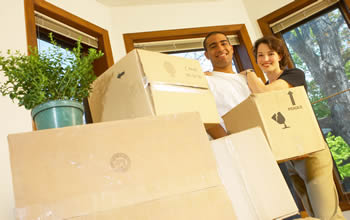 Moving Day
If you've just moved into your new home it's easy to become overwhelmed by the sea of boxes in every room. Moving is exhausting, and by the time you arrive at your new place you may already be at your wit's end. There are so many tasks to take care of, like getting security and home entertainment systems set up, making beds, getting washers and dryers hooked up, stocking the refrigerator with fresh food, and a seemingly endless list of other to dos.
Chances are good that you are also trying to juggle getting kids settled, and maybe even going back to work in a very short amount of time.
Calling on Nancy will add a new spark of energy to your situation. She will quickly get to work emptying boxes, lining shelves in the kitchen, pantry, laundry, and bathrooms, and then setting up your kitchen, master suite, home office, and other critical areas, so you can begin functioning at a high level soon after you arrive.
Her experience and skill with the tasks involved in a move, make her an invaluable partner in your success.
By investing in Helping Hands' services, you will avoid the problems that occur when putting away your belongings is haphazard, or not well thought out. Let us help you create a logical, organized, and efficient environment that you can enjoy right away.
Senior Moves
Senior citizens have unique needs when it comes to downsizing and moving. Not only do they need to have their belongings packed and unpacked, but as health and companionship issues arise, it's often necessary to significantly downsize possessions. The physical burdens of lifting, reaching and bending involved in preparing to move make an already difficult task more challenging.
When moving to a smaller living space there's the additional complication of determining what furniture and belongings to bring, and what to leave behind. And for everything that's left, decisions must be made whether to donate, consign, give to family and friends, or have an estate sale.
Often, adult children live far away, have their own children at home, or are unable to take time off work to travel and help with a move of such complexity and magnitude. Nancy has worked with seniors and their adult children to ease the burdens of moving.
In addition to assisting with downsizing and packing, she will provide a receptive ear when stories, memories, and experiences are recalled during the process. When it comes to unpacking, Helping Hands is there to arrange the new living space as closely as possible to the way it looked before.
This helps smooth the transition, minimize confusion, and help you and your loved one begin to feel comfortable in the new surroundings. When the unpacking is complete Nancy can make sure boxes and other packing materials are removed, helping assure that potentially dangerous obstacles are not a concern.